YOUR ONE STOP SHOP IN CYPRUS
DIAS PRODUCTIONS provides the following services to the film industry
Line Producers
Production Managers
Production Design
Production Accountants
Production Administration
Financial Services
Insurance
Permits
Equipment Hire
Importation Carnets
Crewing
Casting
Location Scouting
Set Design & Construction
Security
Translation Services
Transportation
Accommodation
Catering
MISSION
We help you to bring your stories to life on screen, by supporting and encouraging creativity & innovation.
Through our Sigma Television division, we are the top producer in Cyprus and we offer complete production solutions to the film & television industry.
KEY PEOPLE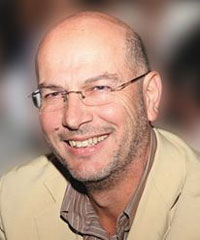 ANTONIS KARATZIAS, Chairman of DIAS PRODUCTIONS
Antonis Karatzias is the Director of the Innovation & Development Department of DIAS Media Group, responsible for new business and European-funded projects.
Antonis' department designs and integrates business ideas and projects with new technology and supports communication campaigns by maximising the resources of Dias Media Group.
Antonis is also an experienced trainer and life coach, specialising in leadership development projects. As a project manager, he has led numerous national, European and international projects, mainly in the areas of communication, technology, adult education, environment, immigration and integration. He has also been the project manager of various television productions, including documentaries, lifestyle programmes, and entertainment shows.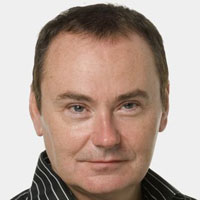 MUNRO FORBES, Director of DIAS PRODUCTIONS
Munro is special advisor to Sigma Television and is also director of Cyprus Media Academy. He is also a panellist at the Cyprus Film Summit 2018.
Munro Forbes worked in the United Kingdom as a TV director & producer in BBC & ITV for more than 30 years. Apart from his roles within DIAS Media Group, he also undertakes assignments around the world to launch TV programmes & broadcast channels and to train presenters & production staff.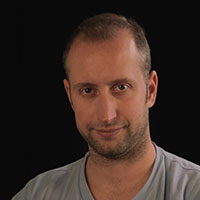 ALEXANDER LEONTARITIS, Client Manager
Alexander is also a film director and writer and has worked in the film and commercials industry in several positions as a director, cinematographer, production manager and editor in Los Angeles, New York, Dubai, London, Athens and Nicosia. He has produced and directed feature films, TV series, several short films, music videos and commercials. While he was in Los Angeles he worked as a production assistant in Hollywood production companies at Lawrence Bender Productions and Kadokawa Picures. In Dubai he produced commercials at Joy Films.
Alexander has also worked in the media broadcast sector as a director and editor with various TV channels in Greece and Cyprus in national TV news at ERT, ANT1, SKAI TV, Star Channel, Sigma Live TV, as a photographer and as a journalist at various newspapers and magazines for topics related to cinema.
He has a BA from the American College of Greece (Deree College), a certificate in film producing from UCLA, a certificate in film and television studies from New York College, and a certificate in film directing from Iek Akmi (Vocational Training). He has won awards as a film director and producer in several International Film Festivals in Los Angeles Film Awards, Worldfest Houston, Independent Horror Movie Awards, New York Aphrodite Film Awards, and Thessaloniki Film Festival.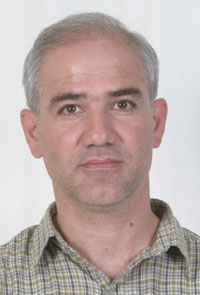 DINOS PAPAS, Technical Advisor to DIAS PRODUCTIONS
Dinos Papas is Sigma Television's Head of Technical Services.
With 26 years of experience, Dinos is responsible for all technical areas in the Company. He oversees technical support, maintenance & facilities, set construction, graphics & design, editing & trailers, news archives and manages key personnel, including programme directors, sound & vision mixers, graphics technicians, and studio floor managers,
Over the years, Apart from many local productions, Dinos has also been responsible for many prestigious productions including the international feeds of all UEFA Champions League matches in Cyprus between 2008 and 2012, Davis Cup tennis tournaments, the Madame Figaro Annual Awards, the annual Super Music Awards, and TV coverage of all presidential & parliamentary elections in Cyprus since 1992.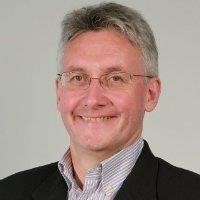 NICK WALSHE, Advisor to DIAS PRODUCTIONS
Nick is an editorial advisor to Sigma Television, a key trainer at DIAS Media Group's Cyprus Media Academy, and also offers consultation for film & TV film projects through media971 of Dubai.
Nick has worked in media for more than 35 years, starting in UK newspapers before joining BBC Radio, BBC TV and ITV as a reporter and presenter. He spent ten years at ITN in London, working in foreign news, before joining the management team to launch Al Jazeera English in 2006. Nick's recent projects include Emergency Media Response & Communication Training courses with the Cyprus Media Academy for Intership Navigation and media training skills training for MSML Shipping & DP World in the Middle East.
WHY USE DIAS PRODUCTIONS?
Security & Reliability
DIAS PRODUCTIONS is a division of the DIAS Media Group which was founded in 1976 and is now the largest media group in Cyprus. Through its print media, television, radio and online, it reaches almost every Cypriot each day of the year.
The DIAS Group is the market leader by far and attracts more than one third of the entire advertising budget of the country.
In association with the universities of Cyprus, DIAS Media Group has also established the Cyprus Media Academy which offers film & television production training, together with a wide range of media courses for businesses, students and individuals. The Academy attracts participants from many countries and employs highly professional trainers from the United Kingdom, Australia, Denmark, Cyprus and the UAE. It also has a wide association with international companies and enterprises.
Local Knowledge & Experience
With its wealth of experience, local knowledge, and influential position in Cyprus, DIAS PRODUCTIONS is the obvious choice to meet all your filming needs.
Services we offer to the Film Industry
Assist with search for filming locations
Advise on all filming requirements in Cyprus
Liaise with Cypriot Police and local authorities to authorise filming permits
Source all your production requirement needs
Arrange competitive rates for crewing & equipment hire
Organise local casting
Arrange work permits
Negotiate rates of pay and conditions for local employment
Guarantee that all Health and Safety regulations are met
Ensure compliance with local regulations & codes of practice
Book accommodation & transportation
Outline cash rebates on qualifying expenditure incurred
Offer financial monitoring & control production expenditure
Provide production paperwork, including releases, call sheets, & daily progress reports
Ensure all final invoices for services provided are received, checked & passed for payment
Ensure that all rental agreements are procured & terminated
Ensure the submission of all final applications for incentives & rebates
Assist with claims for the return of Value Added Tax on goods & services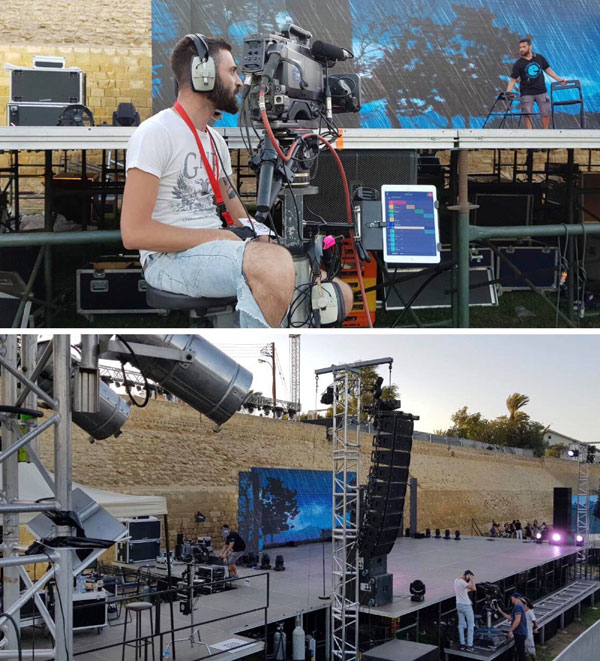 WHY FILM IN CYPRUS?
European Union: Cyprus is a member of the EU
Currency: Cyprus is in the Eurozone and the official currency is the Euro
Safety, security & stability: Cyprus has an excellent reputation for being a safe and friendly place and is regarded as one of the safest countries in the
Easy to reach: hundreds of direct flights & easy connections to both Larnaka and Pafos Airports make Cyprus easily accessible
Weather: Cyprus enjoys a Mediterranean climate with a daily average of 11 hours of bright sunshine
Easy communication: English is the official business language and almost everyone in Cyprus can converse in English
Cypriot Welcome: the island is renowned for its hospitality & offers a range of accommodation second to none
Tourism: Cyprus attracts almost 4 million tourists every year
An island blend of East & West: Roman, Hellenic, Byzantine, Ottoman & Venetian
Locations: a huge variety of scenery on one island. Mountains, warm seas, forests, lakes, beaches, city & suburban life, barren & desolate areas, mines & even salt lakes - all within a 2-hour drive
Commerce: Cyprus attracts businesses & professionals from all over the world. The island is the EU's largest shipmanagement centre, and is one of the three largest in the world, controlling 2,500 vessels
Filming Incentives: Cyprus now offers film producers an excellent incentives package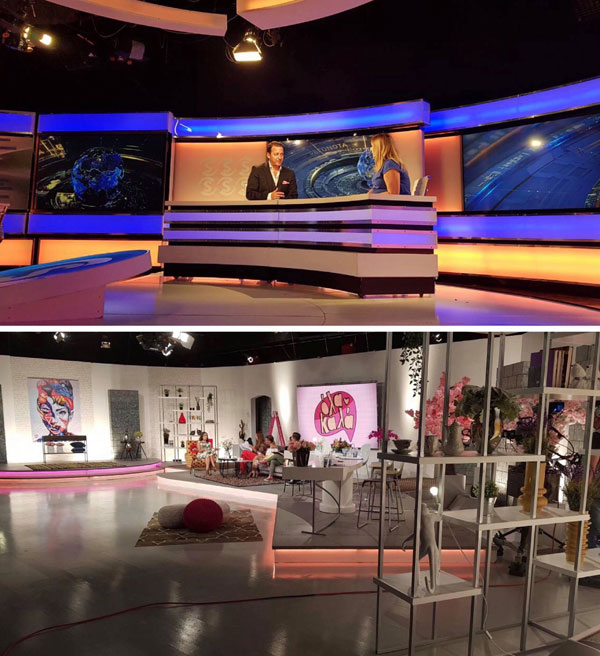 SHOOT IN CYPRUS NOW!
Film in a brand-new, island location
Choose DIAS Productions to make your shoot stress-free
Benefit from Cyprus' new financial incentives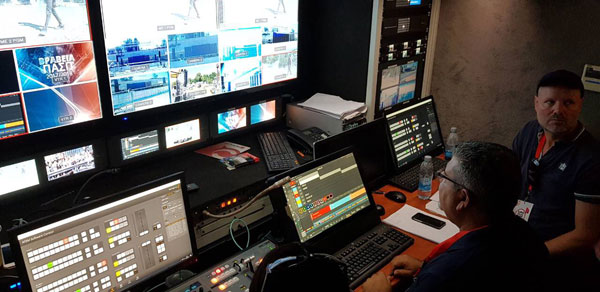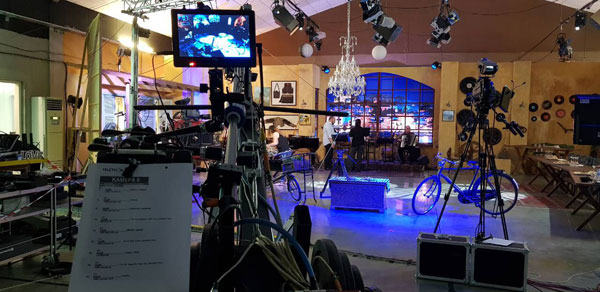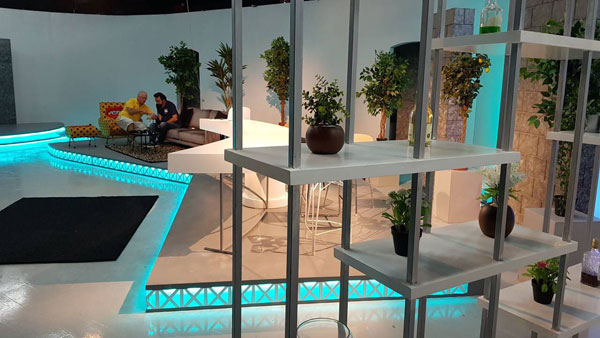 OUR INTERNATIONAL PARTNERS
KAUNAS UNIVERSITY OF TECHNOLOGY - Lithuania
RIGA TECHNICAL UNIVERSITY – Latvia
UNIVERSITY OF GLOUCESTERSHIRE – UK
UNIVERSITY OF ESSEX - UK
DIGITAL CATAPULT – UK
DEUTSCHE WELLE - Germany
ISOB (Institute for Socio-Scientific Consultancy) – Germany
FUNDEUN - Spain
LiveTech - Italy
WAN-IFRA - World Association of Newspapers and News Publishers
IMEC – Belgium
VRT – Belgium
ENGINEERING INGEGNERIA INFORMATICA SPA - Italy
ASTER - Italy
CESIE – Italy
PANTEION UNIVERSITY – Greece
ATHENS TECHNOLOGY CENTRE – Greece
NATIONAL TECHNOLOGY UNIVERSITY of ATHENS - Greece
PARKUBIS - Portugal
UBI (University of Beira Interior) - Portugal
NASMB (National Association of Small and Medium-size Business) - Bulgaria
PARAGON EUROPE - Malta
CONTACT US NOW FOR MORE INFORMATION
DIAS PRODUCTIONS
Website: www.diasproductions.com
E-mail: info@diasproductions.com
Telephone: +357 22 580649, +357 22 580650, +357 99 036464